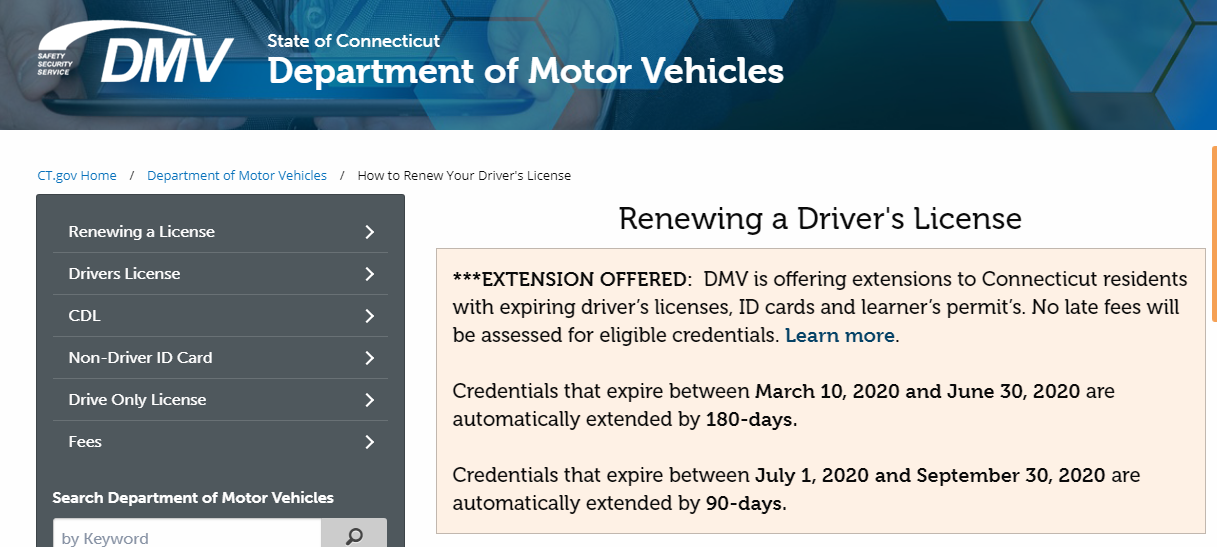 CONNECTICUT DRIVERS LICENSE EXTENSIONS AND EXPIRATIONS
Sept. 15, 2020
The coronavirus pandemic has affected nearly all aspects of life. Birthday parties were especially hit as parties and other fun activities have been reduced or skipped entirely. We're now six months into the pandemic, meaning that at least half of birthdays have been impacted. Individuals whose driver's licenses were set to expire this year have to deal with the inconvenience of renewing their licenses.
A driver's license expires on the holder's birthday. While you can certainly renew your license months in advance, not everyone does that. Connecticut DMV branches, in an effort to socially distance, are operating by appointment only. The good news is that you likely won't have to wait at DMV for hours. The bad is that you might have to wait a long time for an appointment. Gov. Lamont extended renewal deadlines for driver's licenses, registrations and other DMV credentials. According to the DMV website, credentials that expired between March 10 and June 30 were extended by 180 days and credentials that expire between July 1 and September 30 were extended by 90 days.
I suggest making an appointment as soon as possible because there are already long waits. What happens if your license expires before you have a chance to renew it? One is that you'll have to pay a late fee when you do renew it. Another is that if you drive with an expired license, you could receive an infaction ticket for the first offense. Subsequent violations become misdemeanors. So make sure you renew in a timely manner. If you wait more than two years, you'll have to re-take the driving test.
Tags: