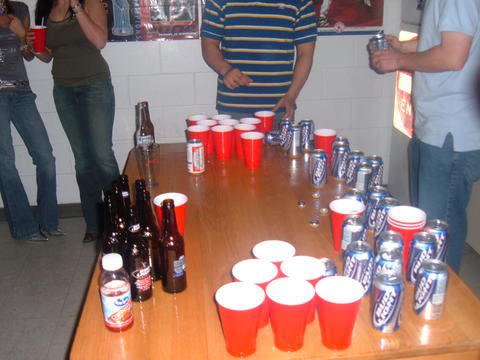 WHAT TO KNOW AND DO IF YOU RECEIVE A TICKET FOR POSSESSION OF ALCOHOL BY A MINOR (UNDERAGE DRINKING)
April 21, 2018
Homer Simpson described alcohol as "the cause of, and solution to, all of life's problems." As a lawyer, I know that it is the cause of many legal problems. The solution to them though, is not more alcohol. It is to contact a lawyer who can come up with a better solution.
I deal with two major alcohol charges in Connecticut courts: operating under the influence (DUI) and possession of alcohol by a minor (MIP, underage drinking). Today we'll just focus on underage possession (under 21). Here are some important things to know and do.
Don't panic. Any legal action should taken seriously. When a police officer writes you a ticket, that's a legal action. Drinking tickets can be scary (sometimes because people receive them while they are drunk). Underage possession is not a crime. You do not face jail or a criminal conviction--it is an infraction, not a misdemeanor or felony.

Don't pay the ticket. You can pay infraction tickets by mail or online without having to go to court. That is not a good idea in a case such as this. There is what is called a collateral consequence to a conviction for 30-89 (collateral consequences are effects beyond the direct effects of a violation that are often not part of the statute) and that consequence is a driver's license or driving privileges suspension. If you pay the ticket, the Department of Motor Vehicles will suspend your driver's license or, if you do not have a Connecticut license, your non-resident operating privileges. What you should do is plead not guilty and call an attorney. Preferably me. There are ways to resolve this issue without a conviction and its ensuing suspension.

Don't blow it off either. Failing to pay a ticket or plead or appear in court court date exposes you to liability for a misdemeanor which is a crime carrying a possible jail sentence. It could also trigger an administrative license suspension. Neither of which is desirable. If you did not plead by the answer date, contact me to straighten it out.

You can stop a suspension even if you did pay. Many of my clients did not become aware of the suspension until they (or their parents) received a suspension notice. I was able to stop the suspension from starting by reopening the case and then fight the case to avoid a conviction.

Possession, not consumption or intoxication, is all that is required for liability. It does not matter if you were drinking or drunk or neither. The law proscribes possession (subject to exceptions) which can be actual or constructive.

Contact me. I have handled a ton of these in most of Connecticut's courts: Meriden, New Haven, Middletown, Bridgeport, Danbury, Rockville, New London, Bristol and New Britain and handled matters in Milford, Norwalk, Norwich, Hartford, Torrington and Manchester. I go just about anywhere my clients need me to go. I work with clients on fees and payment plans. Call or use the email contact form on the website.
Tags: