CHRISTOPHER DEMATTEO, LAW TALKING GUY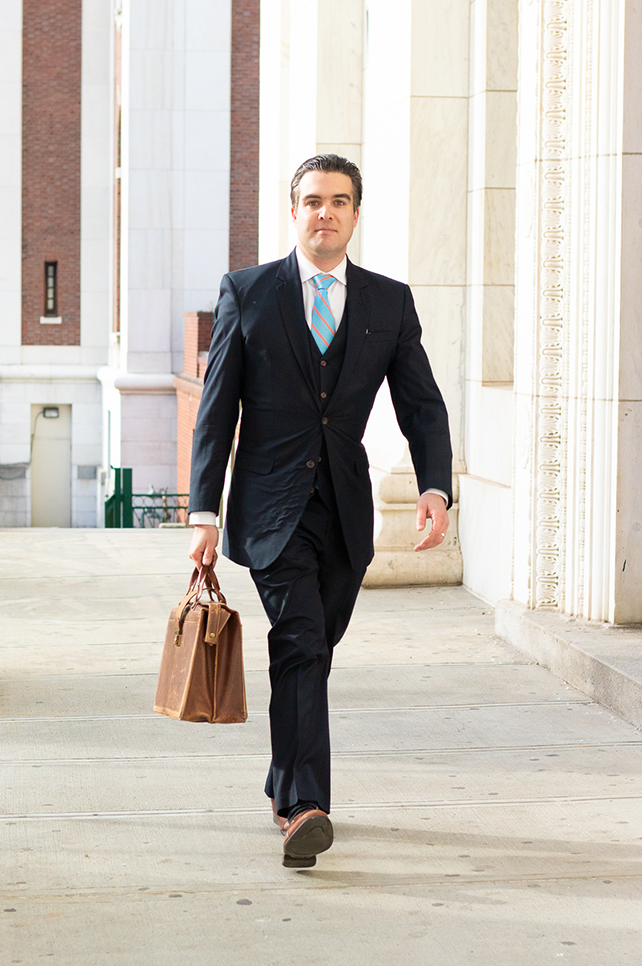 I was born in New Haven and grew up in Connecticut. I know and travel the state well, from Danbury to Norwich and New Haven to Enfield. I went to Xavier High School in Middletown and graduated from Boston College with a degree in history. I live with my wife, who is also an attorney, in Fairfield County. Some people think that being married to another attorney would mean we negotiate a lot. Not so much. I win more arguments in court.
After college, I returned home and worked as a sports writer for the Valley Courier and Harbor News. I then moved to Milwaukee, Wisconsin to go to law school at Marquette University. I decided that I wanted to practice law in Connecticut and again returned home. I am admitted to practice law in Connecticut, Wisconsin (inactive), the United States District Court for Connecticut, and the United States Court of Appeals for the Second Circuit.
My experience as an attorney and writer has taught me that asking the right questions often contributes to success. I have represented clients on both sides of criminal law, victims and defendants. I am also experienced in civil litigation and appeals. Before starting my own practice years ago, I worked as an associate attorney with Jazlowiecki & Jazlowiecki, a personal injury firm based in Bristol. I started my own law practice, which became DeMatteo Legal Solutions, in 2012. In March 2022, I joined the New Haven law firm Pattis and Smith as an Associate Attorney.
When I'm not working, I enjoy biking, cooking, trivia and seeing new places. I bake bread and make pizza and also experiment with different barbecue techniques. Like many lawyers, I read a lot and enjoy reading novels. I also write creatively and aspire to write legal thrillers. Most of my recently writing is in legal briefs and motions which do require creative energy. I am a strong supporter of the First Amendment and think the Civil Right Act of 1964 is the most important piece of legislation ever enacted.
I stay active in my local community as well as several professional organizations, including
Connecticut Bar Association

Connecticut Criminal Defense Lawyers Association
I have also been named a Super Lawyer in the area of criminal defense multiple years in a row.