Getting a driver's license is a rite of passage for most young people. Getting a ticket is another. Many people, especially parents, are fearful of teenage drivers. The State of Connecticut is too, which is why the legislature has enacted additional restrictions for younger drivers. The most significant is the passenger restriction: for the first year of having a license, sixteen and seventeen-year-old drivers are limited in the ability to carry passengers. There are exceptions but basically teenage drivers cannot drive other young people for a year. That means no friends.
CERTAIN OFFENSES TRIGGER AUTOMATIC LICENSE SUSPENSIONS
A conviction of a violation of the passenger restriction triggers a suspension: 30 days for the first and, for a subsequent, the length of six months or until the driver's eighteenth birthday. Suspensions are devastating for a few reasons. One is that you cannot drive. Another is that a suspension is on your driving history which can cause problems with insurance or license in the future.
AVOID CONVICTIONS AND MAINTAIN A CLEAN DRIVING RECORD
Motor vehicle convictions, while not crimes that carry jail, can lead to points, driver retraining, suspensions, and insurance premium increases. Fortunately, there are ways to avoid convictions and ensuing suspensions and other ill effects. If you or your child receives a ticket, contact us for a free case evaluation. We will let you know what we think of the case and what we can do for you.
Criminal motor vehicle offenses (DUI, reckless driving) for minors are handled in juvenile court. Motor vehicle infractions, which comprise most violations (speeding, passing, running red lights and stop signs, unsafe starting or backing, etc.) are heard on the regular infraction docket in criminal court (note: they are not criminal offenses that carry jail).
We literally wrote a book on teen drivers and tickets and you can have it. Download it here.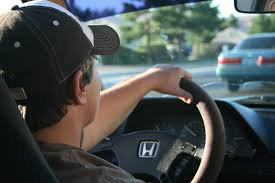 ATTORNEY FOR TEENAGE DRIVERS
We represent individuals charged with motor vehicle offenses in the Connecticut courts of New Haven, Meriden, Middletown, Waterbury, Milford, Bridgeport, Derby, Norwalk, New Britain, and Danbury. We have successfully worked out numerous tickets in ways that avoided convictions, points re-training obligations, and suspensions. Contact us to schedule a free case evaluation.