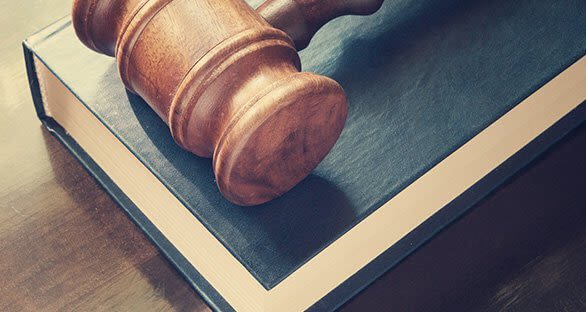 HOW DO I APPEAL MY SUBSTANTIATION AND REGISTRY PLACEMENT?
April 28, 2020
Connecticut's DCF Central Registry is a database that contains the names of individuals suspected or convicted of child abuse or neglect in the state. If you have been wrongly, unfairly substantiated, or are facing allegations of sexual abuse or neglect by the Department of Child and Family in Connecticut, you need to retain an aggressive DCF attorney immediately to protect your rights.
Call DeMatteo Legal Solutions for a free consultation. We can answer your numerous questions about appealing DCF substantiation and registry placement in Connecticut. We are proud to serve clients in West Haven, New Haven, Milford, Meriden, Derby, and Waterbury, Connecticut.
DCF SUBSTANTIATION AND REGISTRY PLACEMENT
The Department of Child and Family (DCF) in Connecticut maintains a record of individuals who are deemed to be a risk to children. These individuals are suspected or convicted of child abuse or neglect. However, to fall under DCF's jurisdiction, the perpetrator must have some kind of responsibility for the child at issue. These can include parents, teachers, coaches, babysitters, or other people responsible for the child's welfare, health, or care.
Furthermore, Connecticut DCF can substantiate an allegation of child neglect or abuse, without much evidence. Often times, these DCF investigators rely on any evidence, including mere speculation, hearsay, and rumors to support their substantiation of a case of child abuse, sexual abuse, physical abuse or neglect against you. If you're substantiated for child neglect or abuse, your name will be added to the DCF's Central Registry. The registry will record the following information:
The name of the offender (your name).

At least another fact to help identify you, such as your date of birth.

The date and nature of the investigation.

A child protection risk level.
The general public may not be able to access the Center Registry. However, such a record will be available to Child Protective Services, as well as your current and potential future employers.
WHAT ARE THE CONSEQUENCES OF HAVING YOUR NAME IN DCF CENTRAL REGISTRY?
A DCF investigation into you and your family in Connecticut can have a long-term psychological and emotional impact on your family. While these DCF substantiations may not be criminal charges, your quality of life, personal and professional future may still be affected. Also, the registry record can affect your ability to:
Become a childcare provider.

Work or volunteer in positions that involve children, youth, or vulnerable adults.

Adopt a child.

Provide foster or respite care.
What's more, a DCF report that lists your name in the Central Registry can ruin your career and reputation. Your prospects of getting a scholarship to further your education, obtaining a loan, as well as other areas of your life will be affected. Fortunately, you can challenge the substantiation and potentially get it overturned. Hiring an aggressive attorney can help get your name cleared.
WHY YOU NEED THE HELP OF AN ATTORNEY
DCF laws in Connecticut offer individuals accused of child abuse or neglect the opportunity to appeal their substantiation and registry placement. You and your DCF attorney can present evidence and review your DCF file. Also, you will be allowed to call witnesses to the stand before an unbiased hearing officer.
Retaining an aggressive attorney can increase your chances of getting a favorable outcome to your appeal. DeMatteo Legal Solutions has been recognized for providing strong and effective representation to clients facing DCF issues, child abuse, or neglect allegations. We will listen to your story, investigate your case, and gather the necessary evidence to advocate for your innocence.
Also, we will attempt to overturn the substantiation, get your name expunged from the DCF Central Registry, and keep your record clean. With DeMatteo Legal Solutions on your side, you can increase your chances of getting a favorable outcome to your appeal.
EXPERIENCED DCF ATTORNEY IN WEST HAVEN, CONNECTICUT
If you are substantiated and/or added to the DCF Central Registry wrongly, you can appeal the decision with the help of a knowledgeable attorney. Contact DeMatteo Legal Solutions for legal guidance and consultations. We offer strong legal representation in DCF cases. We can preserve your appeal rights and begin the process of reversing the unjust and unfair DCF decision against you. We proudly represent clients in West Haven, New Haven, Milford, Meriden, Derby, and Waterbury, Connecticut.