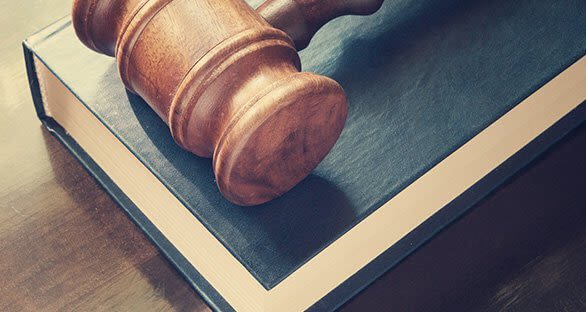 WHAT'S THE DIFFERENCE BETWEEN DCF SUBSTANTIATION AND CRIMINAL CHARGES?
March 26, 2020
Juvenile law or child protection cases in West Haven, Connecticut that involve DCF (Department of Child and Family) are often complex and can lead to enforced separation of the parent and child. DCF findings of "substantiated concern" create the most confusion because the department may suggest a cause for alarm while not accusing a parent of abuse or neglect outright.
Once DCF completes an investigation of child abuse or neglect, they must submit a formal finding based on the allegation against a parent or caregiver. In most cases, DCF may choose one of three options:
Enter a finding/evidence that supports the allegation of abuse or neglect

Conclude that there is no finding that supports the allegation

Enter a finding of substantiated concern in spite of lack of any finding
In the third option, DCF substantiation concludes that the parent or caregiver is not found to have engaged in neglect or abuse. However, there is sufficient evidence or findings to cause concern about the child's welfare or safety. As such, DCF may reserve the right to stay involved in the case and work with the family.
HOW DO CRIMINAL CHARGES AND DCF SUBSTANTIATION DIFFER?
There are several ways in which Criminal charges differ from DCF substantiation.
NO CHARGE OR ARREST NECESSARY
When police enter a home to address situations such as domestic violence or drugs, they may find that the home environment is not suitable for children. An officer may not make an arrest but still send a report to DCF outlining the concerns.
Once the officer submits a report, DCF must respond by assessing the situation. So even if a person is not convicted of a crime, they may still lose their children or fall under DCF supervision due to suspicion of neglect or abuse.
THE CONSEQUENCES
Another difference between a criminal charge and DCF is that a charge may end with an arrest or a conviction. If the defendant is convicted of a crime, they may be able to reunite with their children once they have served their sentence. However, DCF may contend that the facts of the case may lead to new developments or the need for continued supervision.
In addition, DCF may impose conditions that the person must meet before they are granted custody of their children. For instance, a person may complete a one-year sentence, satisfying their conviction. However, DCF may require that a person undergo counseling, get a job, and provide a safe home environment before the child can return home.
DCF CAN ACT AS AN ADVOCATE
There are cases in which it may benefit a parent to partner with DCF to reduce a sentence or reclaim custody of their child. If the parent can demonstrate that they have been complying with DCF, they may be able to get charges dismissed or follow a program that slowly allows them to reunite with their child.
WHY YOU MAY NEED A JUVENILE LAW/ DCF ATTORNEY
Any report of child abuse or neglect following a DCF investigation is submitted into the DCF central registry. The report may include physical abuse, sexual abuse, neglect, cruel punishment, or other forms of mistreatment or abandonment. Once your name is entered into the DCF central registry, the information becomes public and is available for background checks.
Keep in mind that even if you are not convicted of a crime, a DCF report that lists your name can ruin your reputation, career, chances for furthering your education, getting a loan, or other areas of your life. The best way to handle your situation is to consult a DCF attorney in Connecticut. An attorney can listen to your case, help you file an appeal, and fight for your legal rights.
Furthermore, an attorney may be able to work with the DCF and the courts to reduce your sentence, retain custody of your children, or remove your name from the registry. Without an attorney, you may find it difficult to navigate the legal system on your own.
CONTACT A DCF ATTORNEY IN NEW HAVEN, CONNECTICUT
If you are the subject of a DCF investigation and need a lawyer to protect your rights, then contact DeMatteo Legal Solutions. We provide full legal services in juvenile law and DCF cases. To find out more about your legal options, call for a free consultation with a DCF attorney in New Haven, Connecticut.